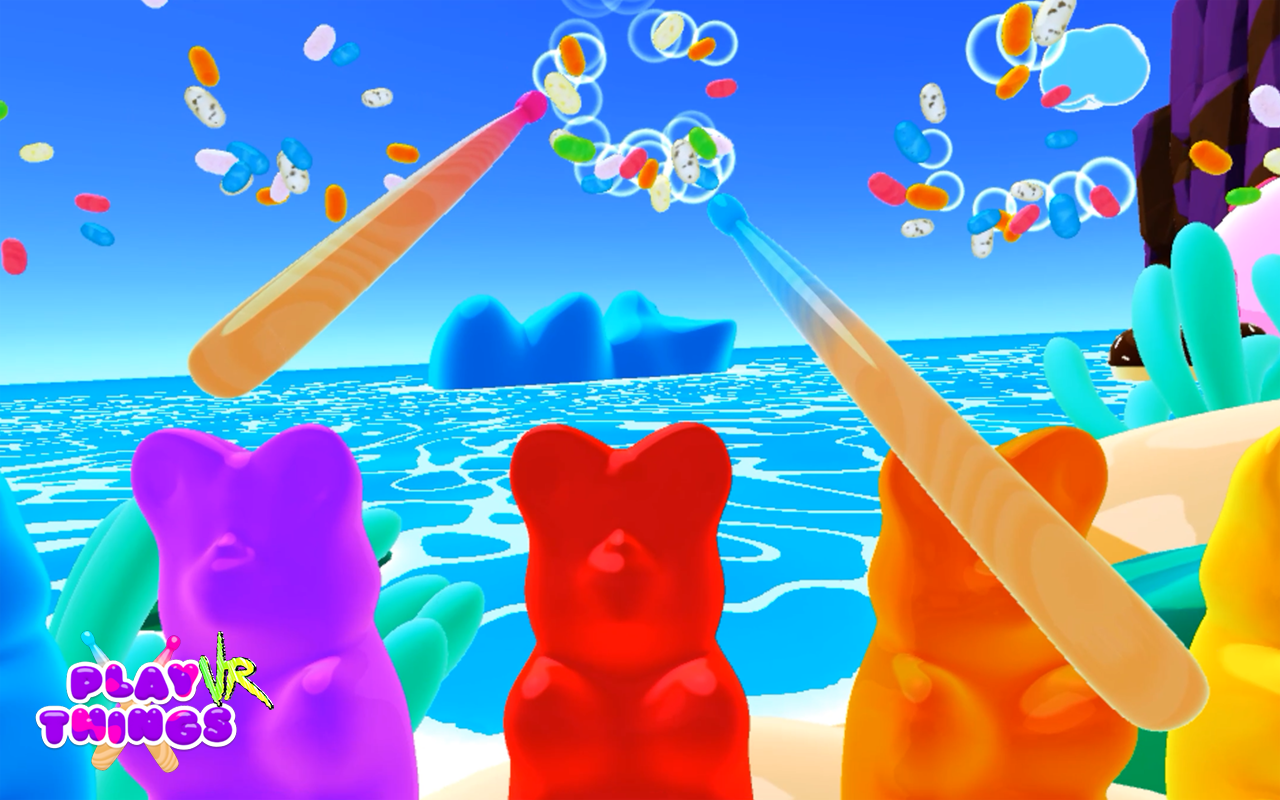 Playthings was made to welcome anyone to the world of virtual reality. Built for the HTC Vive, Playthings puts virtual drumsticks in your hands and sets you loose on a musical playground from another world. There's no complicated buttons or tutorials—everyone knows how to use drumsticks. But drums are for real life…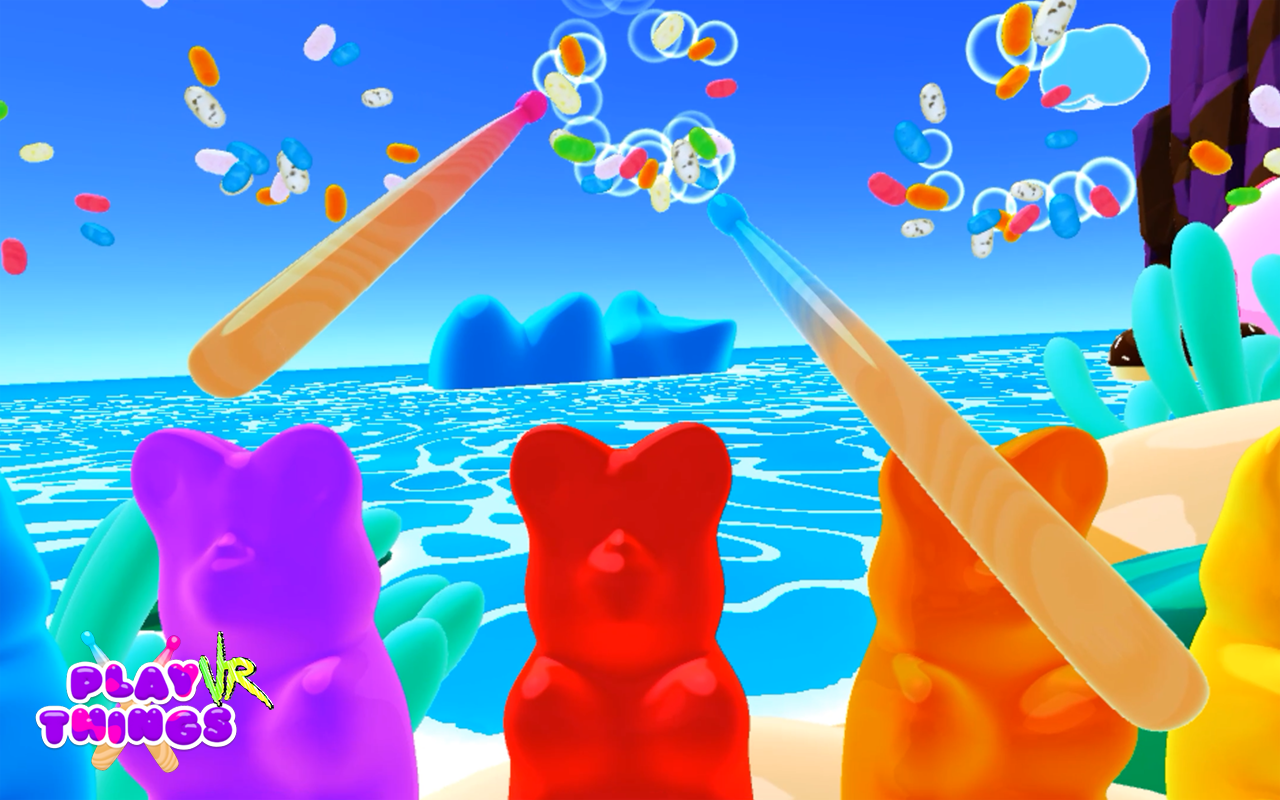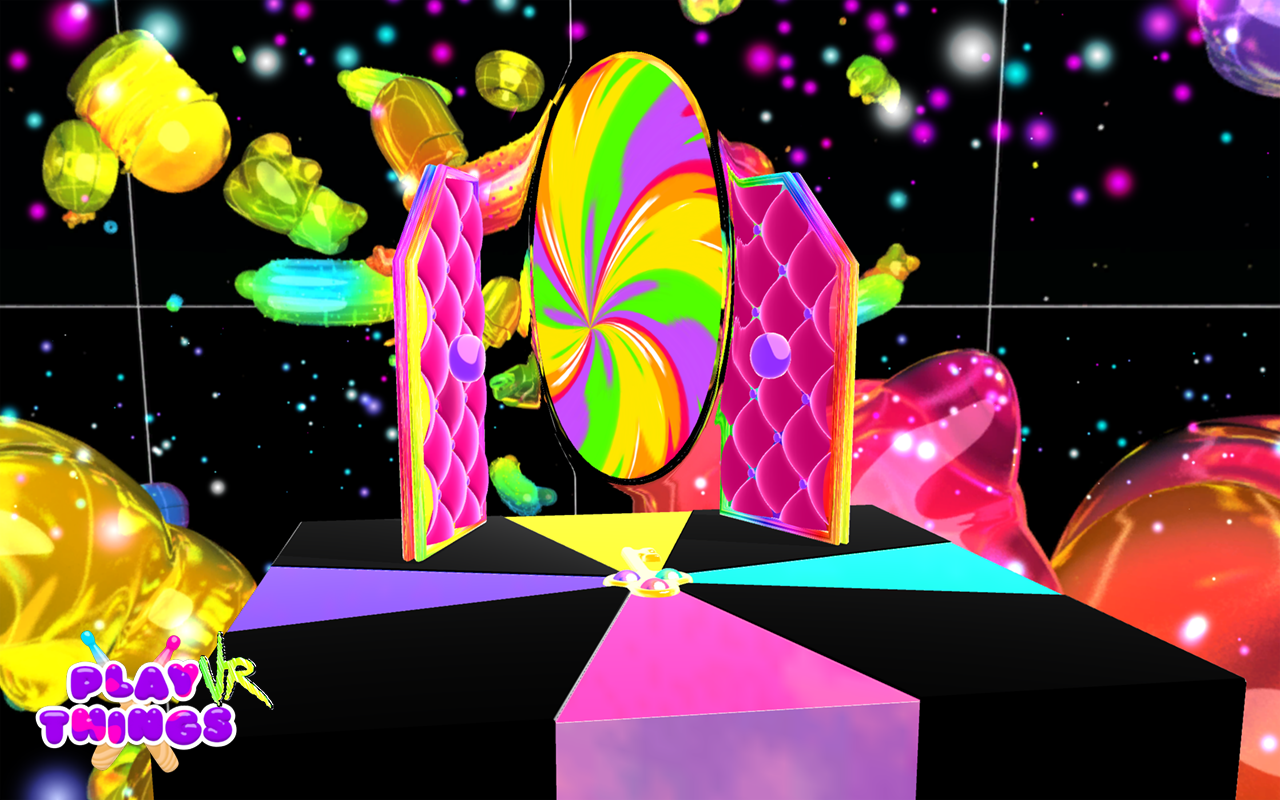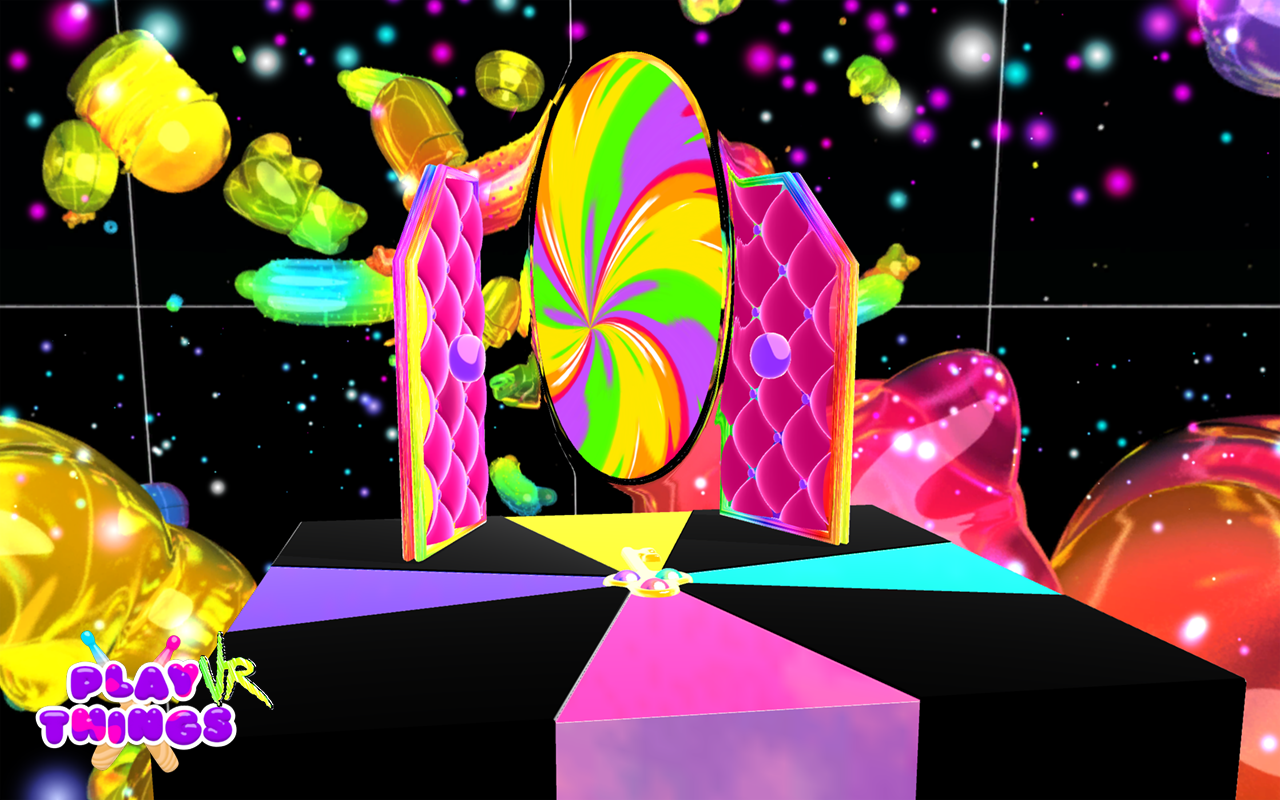 In Playthings, the instruments are made out of food: like hot dog xylophones and jelly bean harps. With the HTC Vive's room scale motion tracking, you don't need a joystick to explore the world of Playthings—you move around with your own two feet. Playthings transforms even the tiniest room into a tropical dreamscape that stretches forever in every direction.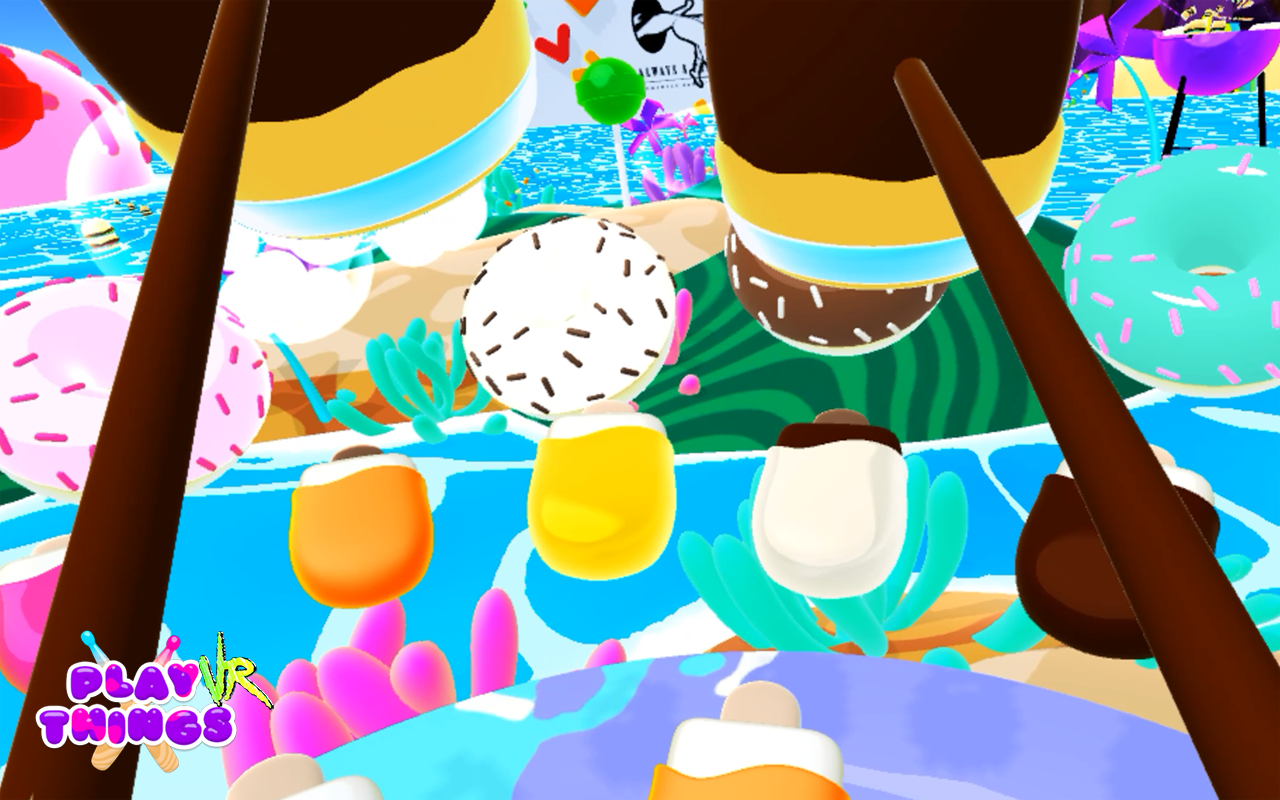 You can make all sorts of music with your snacks. Or, you can rearrange them with the Golden Tongs to make your own singing food sculptures. You can swing these Giant Hammers to relieve stress. Or just make a big mess. There's lots more tools and worlds to discover—all you have to do is take a look around.